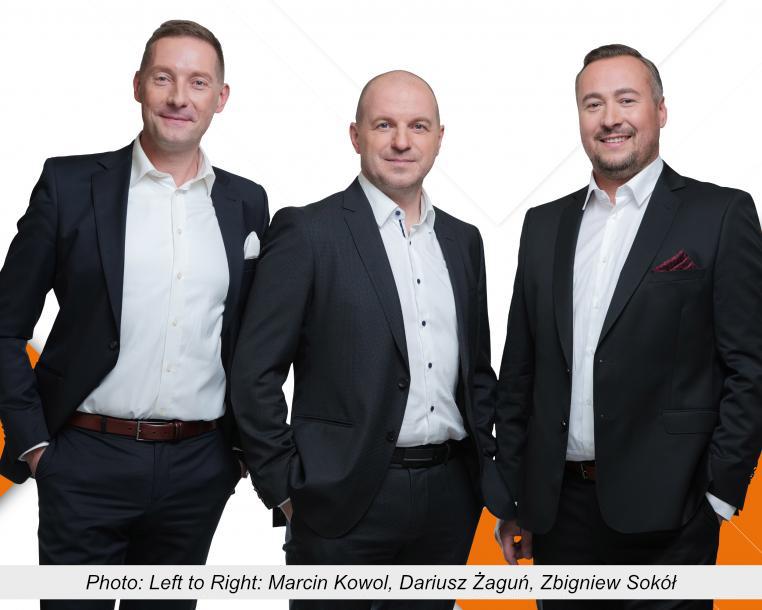 Since 2008 we have provided complex solutions in the field of robotics and automatic control all over the world.
We offer turnkey services regarding design, production and commissioning of automatic control systems, robotic cells and production lines, and also development of electronic documentation (E-PLAN) and production of control cabinets. The company deals in the on-line programming of industrial robots and off-line simulations, as well as the development of electric documentation (wiring diagrams). Thanks to the support by the virtual commissioning department (WinMOD and ViPer), we are able to test our software almost fully, reducing the time needed for start-up at the end customer site.
Since the year 2018, using our new facility, constructed and equipped according to the Industry 4.0 standard, we develop and manufacture control cabinets. We currently employ more than 400 workers – software engineers, designers, installation specialists and administrative personnel. We have branch offices in Rzeszów, Gdynia and Białystok. In order to support our key projects we have established two foreign branch offices – Propoint Inc. with its seat in Charleston, United States, and Propoint (Shanghai) Automation Technology in China.
After many months of preparations and working on changes in the organisational and legal frame of ProPoint Group, the Supervisory Board officially presents the new composition of the management board of ProPoint S.A. and ProPoint Services Sp. z o.o.
The President of the Management Board of ProPoint S.A. is Michał Basiński – up to this point the chief of robotics department, one of the largest company departments and from 2011 one of its strongest composing element. The new Board of Directors of ProPoint S.A. consists also of: Mateusz Wicherek, Jan Karaś and Łukasz Czmok – all of them with strong managerial background and almost 10 years of experience within ProPoint structures.
The President of the Management Board of ProPoint Services Sp. z o.o. is now Tomasz Przywara – previously the chief of production of control cabinets.
The new Management Board is the effect of consequently implemented development strategy of our company. In the coming years, as ProPoint Group we plan to boldly develop new segments, having in mind the increase of investment service complexity in the field of automation and robotics, intensification of presence on the Polish market and further strengthening the position on international markets.
The previous Board of Directors: Dariusz Żaguń, Marcin Kowol and Zbigniew Sokół, took seats in the new Board of Directors of Propoint S.A. The incorporators together with main stockholders within almost 24 years of business activity managed to build a company with 100% Polish capital, providing employment for over 500 people and being one of the leaders of automation and robotics market in Poland. The incorporators, who are the foundation of our company, remain active and provide knowledge and experience to the new Management. We are convinced that such combination of powers within the new structure will be key motive force behind ProPoint Group's future development.